Jipmer sets up Lasik facility to perform advanced ophthalmic surgeries | Puducherry News
[ad_1]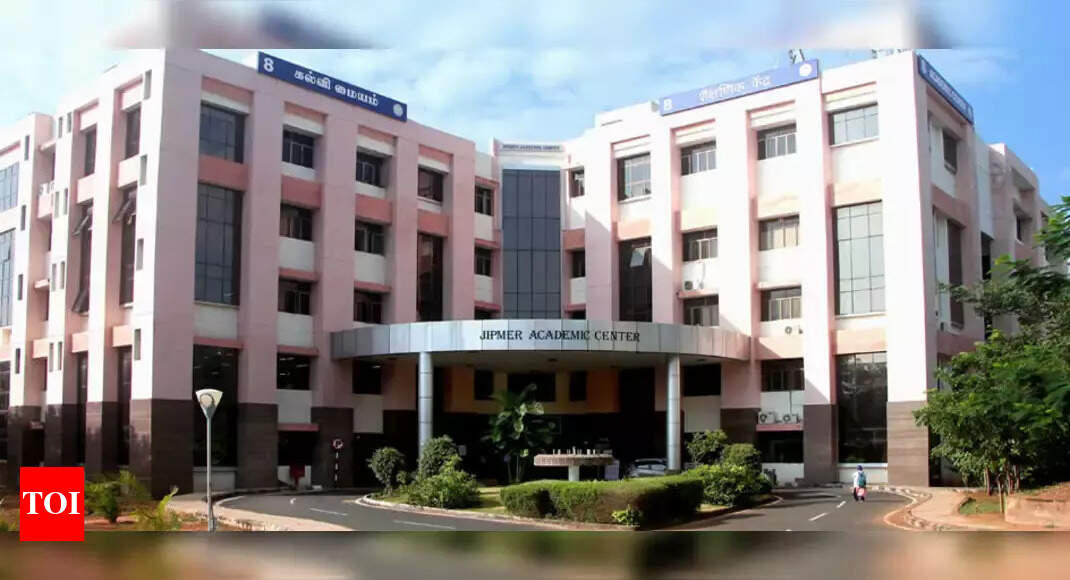 PUDUCHERRY: Jawaharlal Institute of Postgraduate Medical Education and Research (
Jipmer
) has established a
Lasik
(Laser-assisted in-situ keratomileusis) operation theatre at a cost of Rs 5 crore.
Lasik is a procedure that reshapes the part of the eye called the cornea to reduce or eliminate the need for glasses or contact lenses. The procedure is a boon for professional sportspersons and people aspiring to join the army or navy.
"Lasik involves raising a thin flap of corneal tissue using a special motorized blade and remodelling of corneal shape using an excimer
laser
(a form ultraviolet laser). The procedure is performed using eye drops to anaesthetize the eyes. It is done on an outpatient basis and takes only 15 to 20 minutes to complete. Although the patient will feel some pressure sensation, the procedure is painless," said professor and head (ophthalmology) Subashini Kaliaperumal.
Jipmer director
Rakesh Aggarwal
formally inaugurated the operation theatre in the presence of medical superintendent Saka Vindo Kumar and former heads of the ophthalmology department Vasudev Anand Rao and Renuka Srinivasan.
Jipmer is the second government hospital in south India to have the excimer laser facility that is used in performing several ophthalmic surgical procedures. Jipmer has also acquired the collagen cross-linking unit (used to strengthen the corneal tissue) to treat a condition called keratoconus (when the cornea thins and gradually bulges outward into a cone shape leading to blurred vision).
"These surgeries which are mainly done doing away with glasses/contact lenses or for functional reasons normally cost Rs 50,000 to Rs 1 lakh in private centres. However, Jipmer shall be offering these services at a highly subsidised rate of Rs 10,000 to Rs 14,000," said a release from the institute.


[ad_2]

Source link